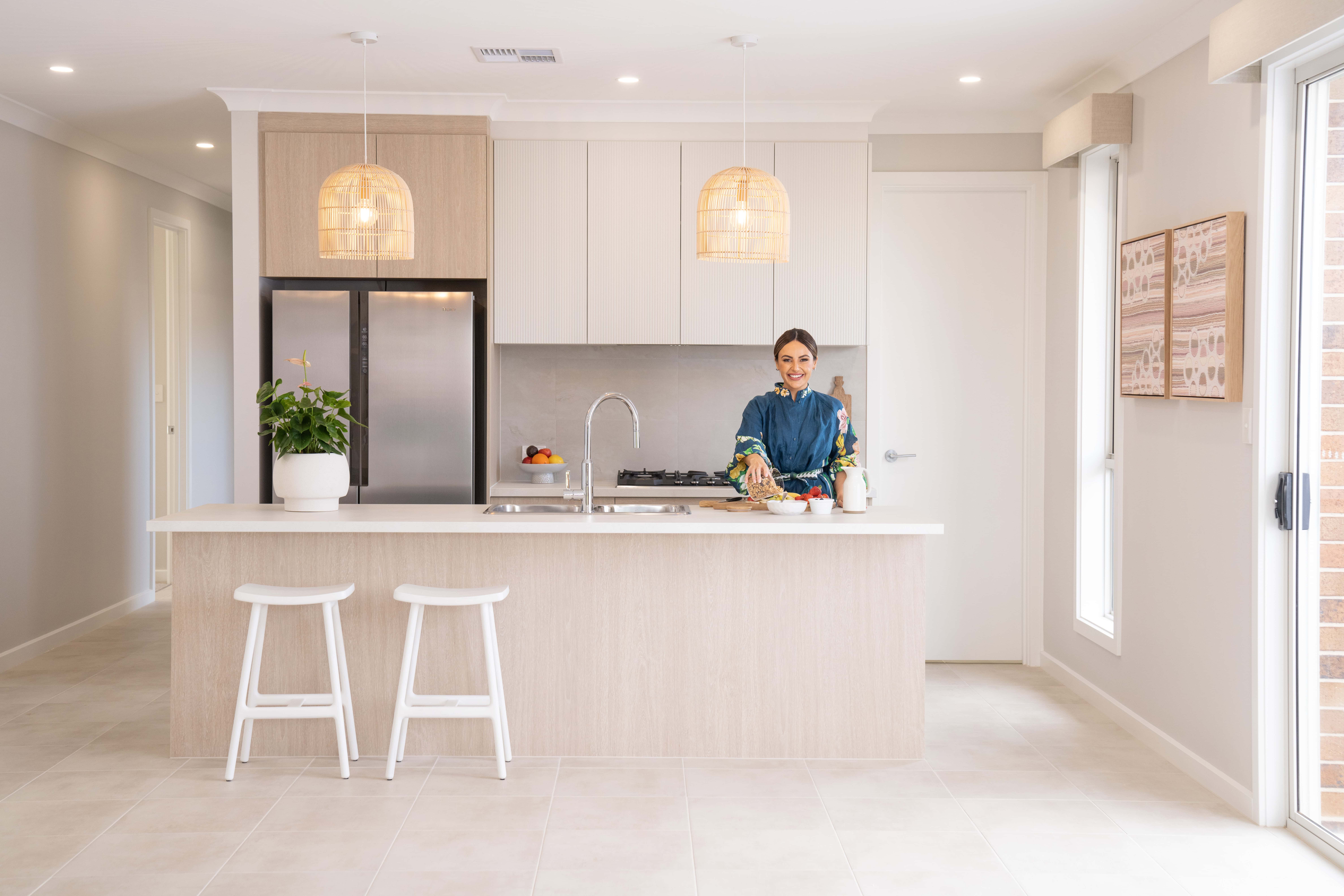 Exciting Expansion at Our Display Precinct
We have some exciting news to share with you! Hickinbotham Homes has officially joined our display precinct at Virginia Grove, bringing their stunning Colmar display home to our vibrant community.
This affordable and stylish four bedroom family home ticks all the boxes for a dream family home with its beautiful master suite, butler's pantry and home theatre.
This home design is ideal for allotments that are 12.5m wide, and it offers two living areas, four bedrooms, two bathrooms, and a double garage. You can see the full floorplan here.
The Virginia Grove display precinct is located along Leo Street and Garden Close in Virginia, and is accessible from our Sales Centre located on Old Port Wakefield Road. With nine brand new homes on display, Virginia Grove offers a quiet and peaceful destination to call home just an easy 30 minute drive from the Adelaide CBD. What's more, we have an Early Learning Centre on site and we're located just minutes from the local primary school, the local shopping centre, and a selection of vibrant local sporting clubs, restaurants and shops.
Visiting our display precinct can be fun for the whole family – parks and playgrounds are just a short drive from our display precinct so don't forget to pack your scooters for our pump track, your skateboards for our skate park, and a basketball to shoot some hoops at our Central Park.
While you're in Virginia why not swing by the famous Virginia Nursery or stop for lunch at the V Hotel!
The Colmar by Hickingbotham Homes is open every Monday, Wednesday, Saturday and Sunday from 1pm – 5:30pm.
To find out more about visiting Virginia Grove or finding your dream block of land, please call our Land Consultant Mena on 0472 509 683 or contact our team.