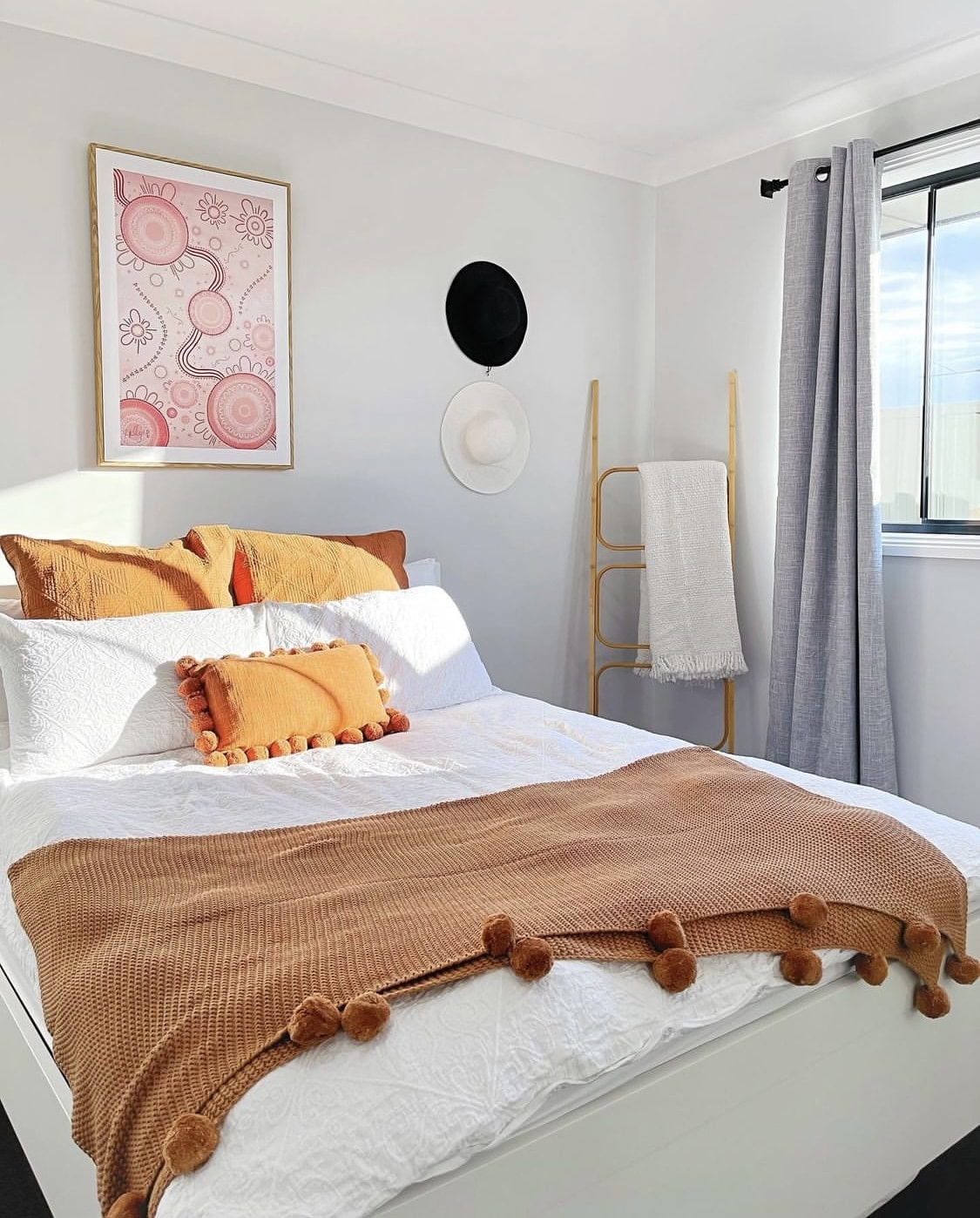 Welcome to Virginia Grove Chloe and Brodie!
We were so excited to chat to Chloe and Brodie about making Virginia Grove home…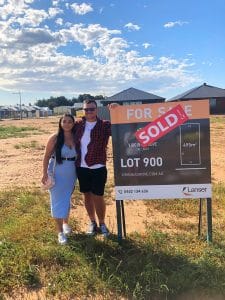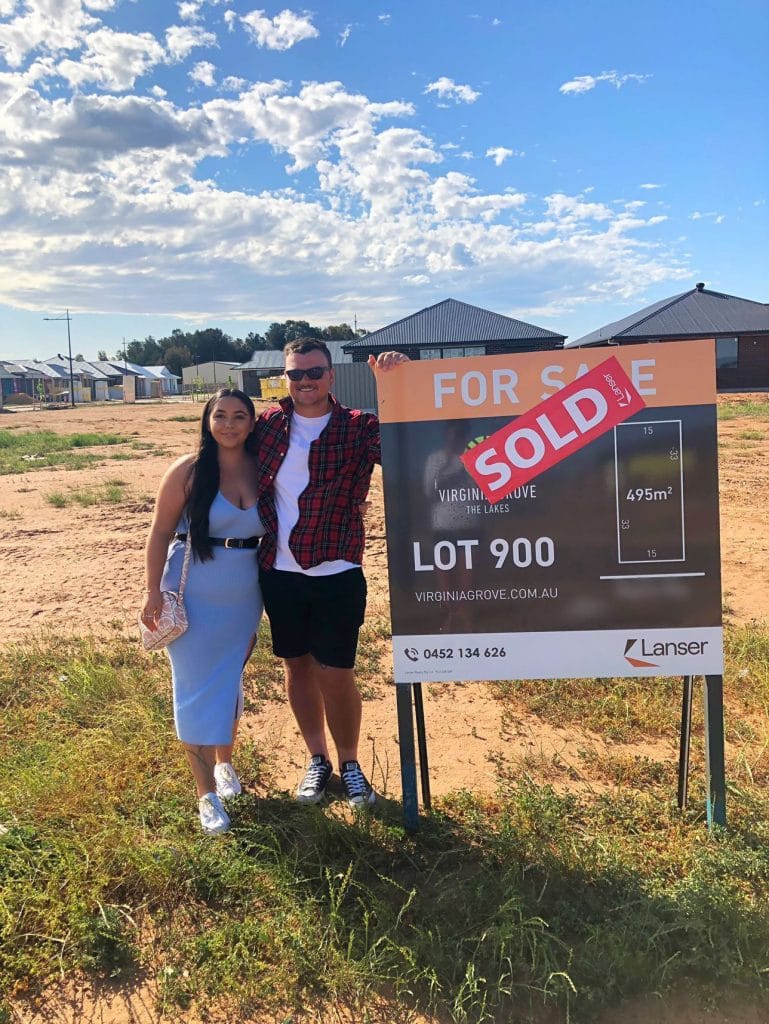 VG: Welcome to Virginia Grove guys! How long have you been in your new home now?
Chloe: Nearly a year now, I think everything's done except the backyard!
VG: That's amazing well done. How did you both choose to make Virginia Grove home?
C: It's just such a nice neighbourhood – and our house is right across from the Central Park so we look out over the lawn and we love it. When our nieces and nephews visit we always take them to the park and babysit them and give their parents some time off. We want kids one day and having this park so close will be amazing.
Brodie: I work in the excavation game and I've worked on lots of houses in the development and I always liked it here – we drove around together and we both loved it.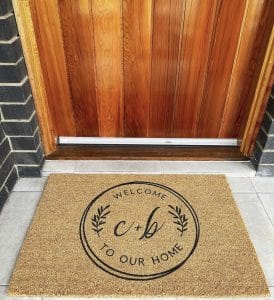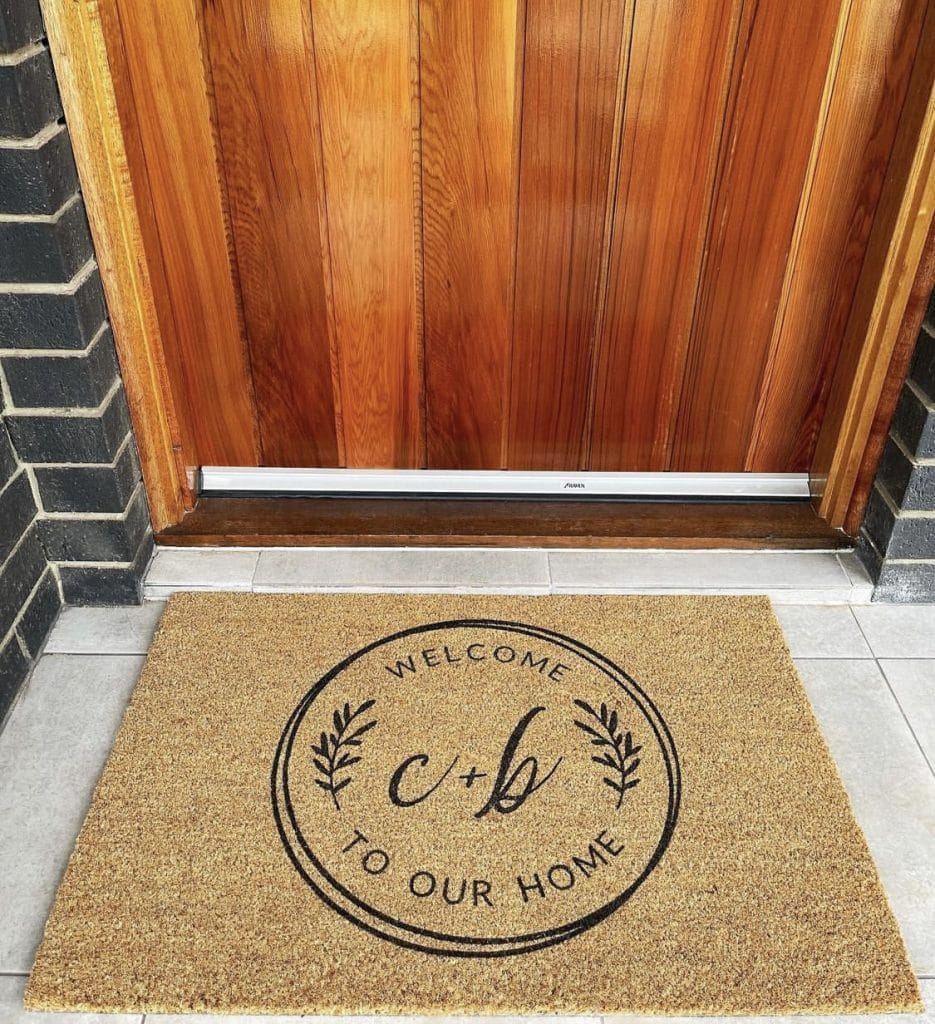 VG: It's amazing you guys are so close to the park. Do you use the fitness trails?
C: Yes! We love walking around getting inspiration for our backyard. We love seeing all the landscaping projects and the houses taking shape!
VG: Where do you guys work and how do you find the commute from Virginia Grove?
B: Well my job changes location every day and I travel all over Adelaide but I always find it easy with the Northern Expressway and Connector.
C:  I use the Northern Connector every day to get to work. It's an easy drive as it's not too dependent on traffic or congestion and there are no traffic lights most of the way!
B: We have actually had so many tradies turn up to jobs here early as they didn't think they'd arrive so fast! They all allow way too much time and are shocked how close it is to everything.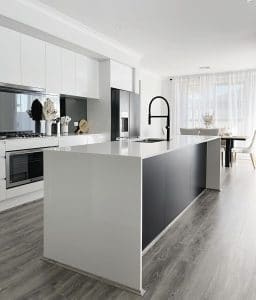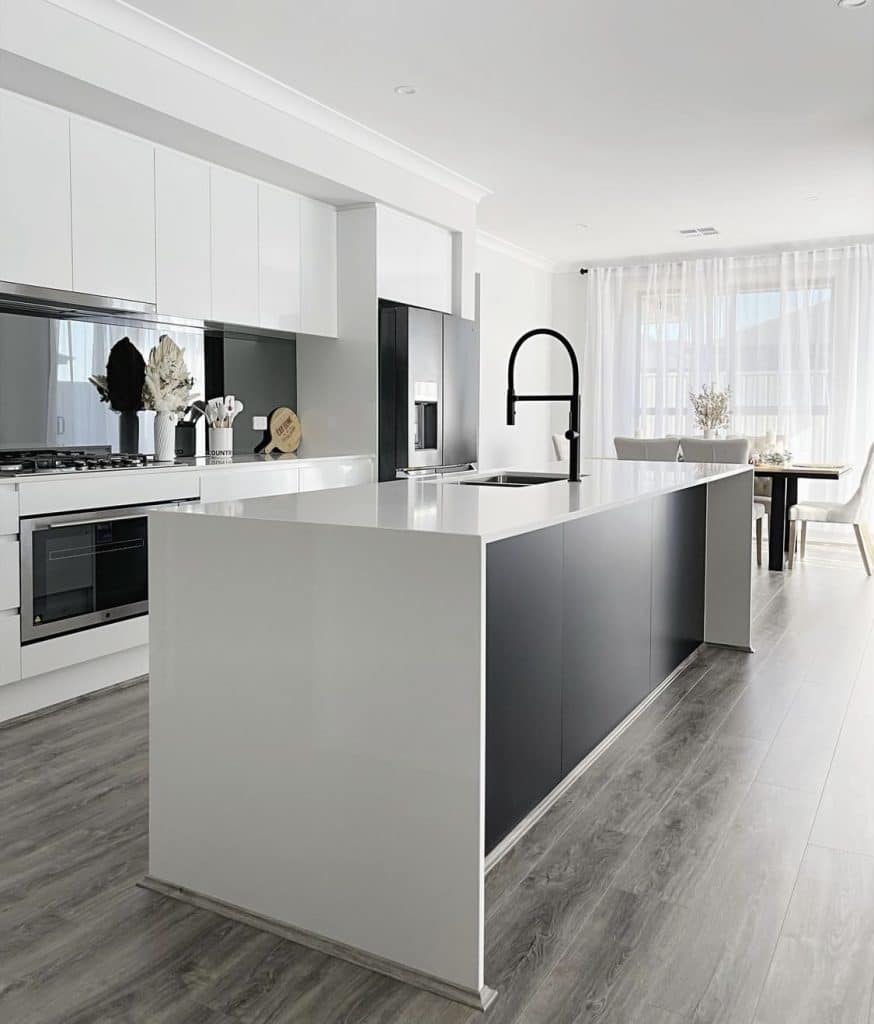 VG: So how did you guys select your builder?
C: We chose to go with Metro Homes. We actually spent our weekends going around to all the builders first and asking to look through their standard selection ranges. That's how we based our decision – that and also we wanted a fixed price.
B: Most builders offered a variable price with allowances and didn't want that, and some of the standard selections didn't include things we wanted and we knew we'd have to make upgrades. We asked who their suppliers were and spent our weekends going around to those suppliers also to see what they offered.
C: Metro was more affordable and didn't need so many upgrades as their selections range was great.
B: We really made all of our selections before our selection meetings – before we even signed the build contract!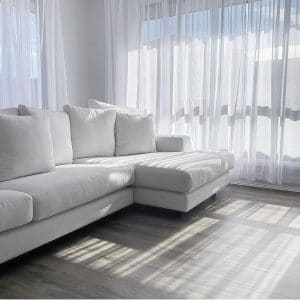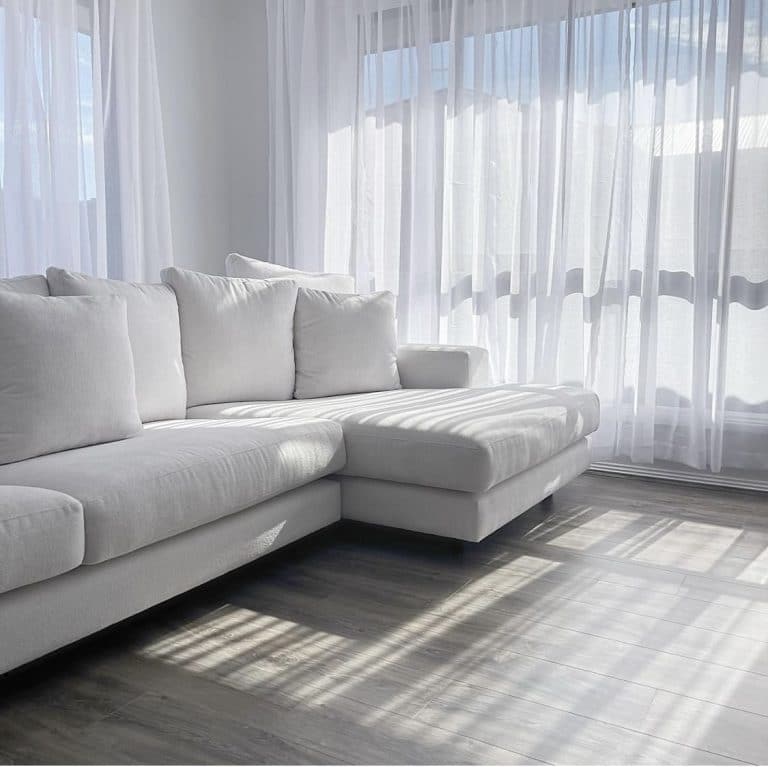 VG: Your home has some stunning window coverings – how did you select those?
C: We have a mix of blinds and sheers, some block out blinds and plantation shutters too.  We love them all so chose different ones for different rooms. The block out blinds in our main bedroom are incredible they make the room so dark!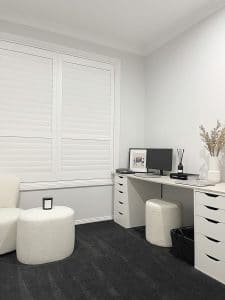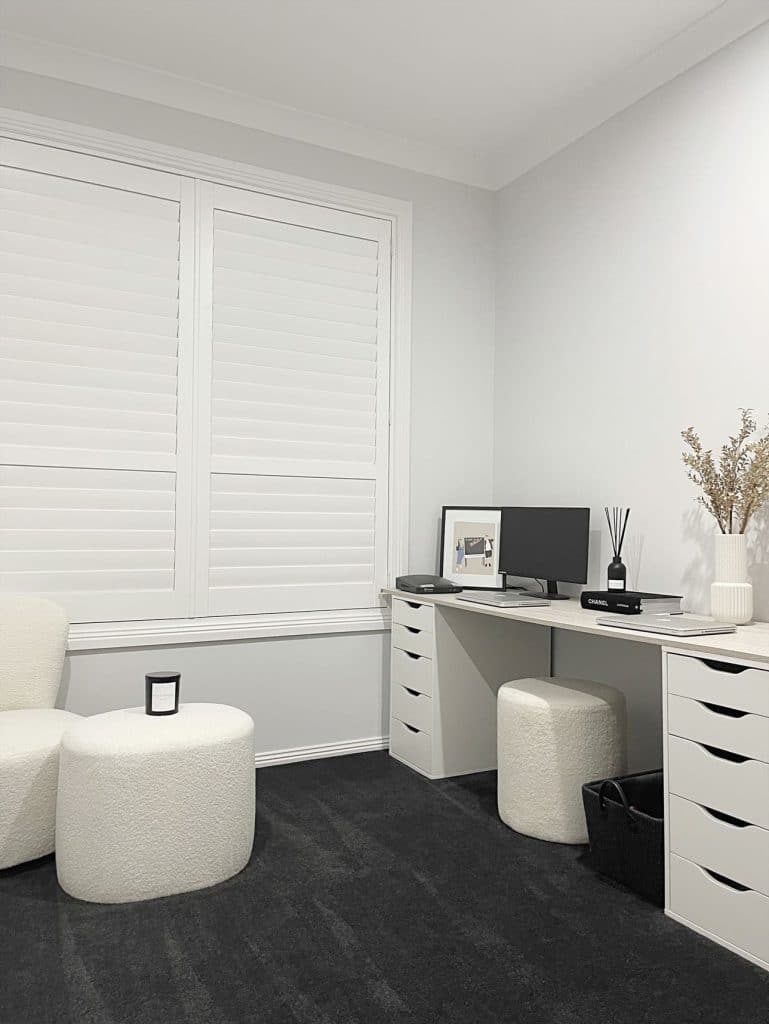 VG: Tell us about your front lawn – you guys have switched from real grass to artificial – tell us how that's going?
C: Yes, we originally had real lawn in but it just grew so fast all the time and we didn't have a lawn mower and it was too time intensive.  We were mowing it every weekend, we both work big hours during the week and didn't want to spend every weekend worrying about that! It's so much easier and we think it looks great.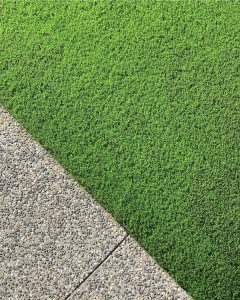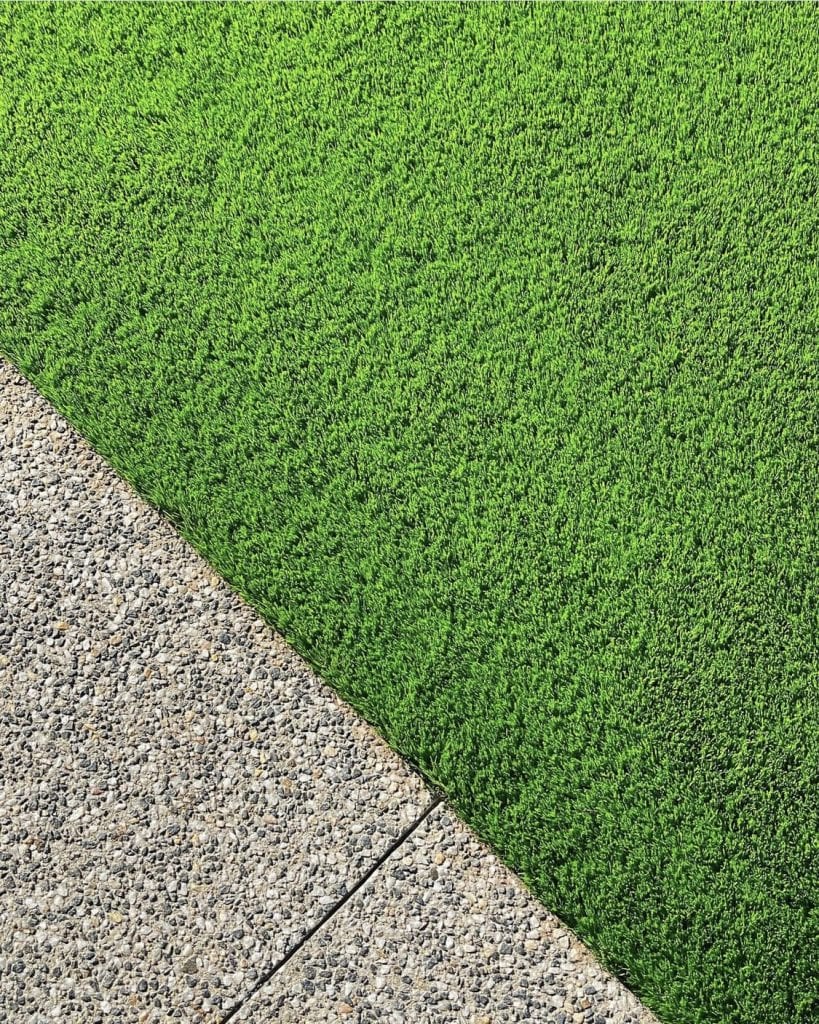 VG: And what are some other features of your home you love?
C: We included a home office. We always wanted one, but we don't use it per se but it's nice to have that room there in case we do. It was the fourth bedroom but we turned it into a working room with printers and our computers.
B: We didn't change the layout too much. We really liked the Metro Homes floorplan.
C: We love the home theatre  – we liked the idea we could shut this room, instead of a second open plan living area. We can make it dark and cosy – we actually use it more than the open living room. My nieces and nephews have sleepovers in the there too.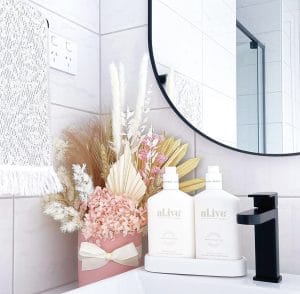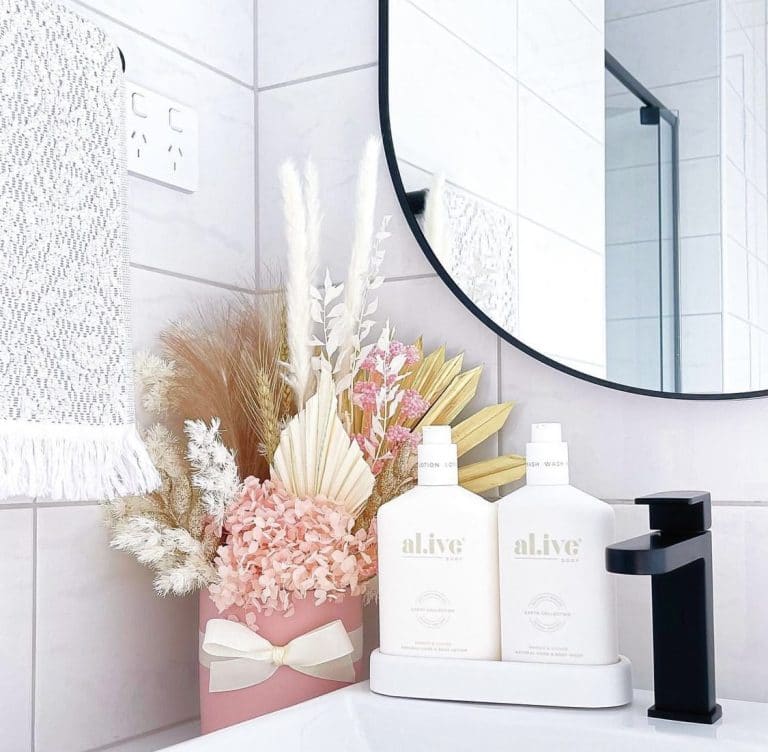 VG: Do you have any tips for people building their first homes?
C: The big thing we tell people who are building – look at builder's standard ranges and selections and their suppliers. That will help so much to understand what colour choices are – if you can do that you'll better understand the approach and your budget from the beginning.
Also when we did look in Virginia this block stood out to us. We're both young so resale value is important to us and we thought the views over the park would be fantastic for resale value.
B: My biggest piece of advice is not to rush – when they're doing your plans make up your mind and take your time. Go make your decisions, take photos and join Facebook groups. Social media is so helpful to learn what people are doing.
It can get stressful – but don't rush. It will happen but the process does feel never ending until you get your keys. Keep persisting! Even with delays!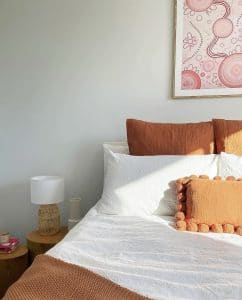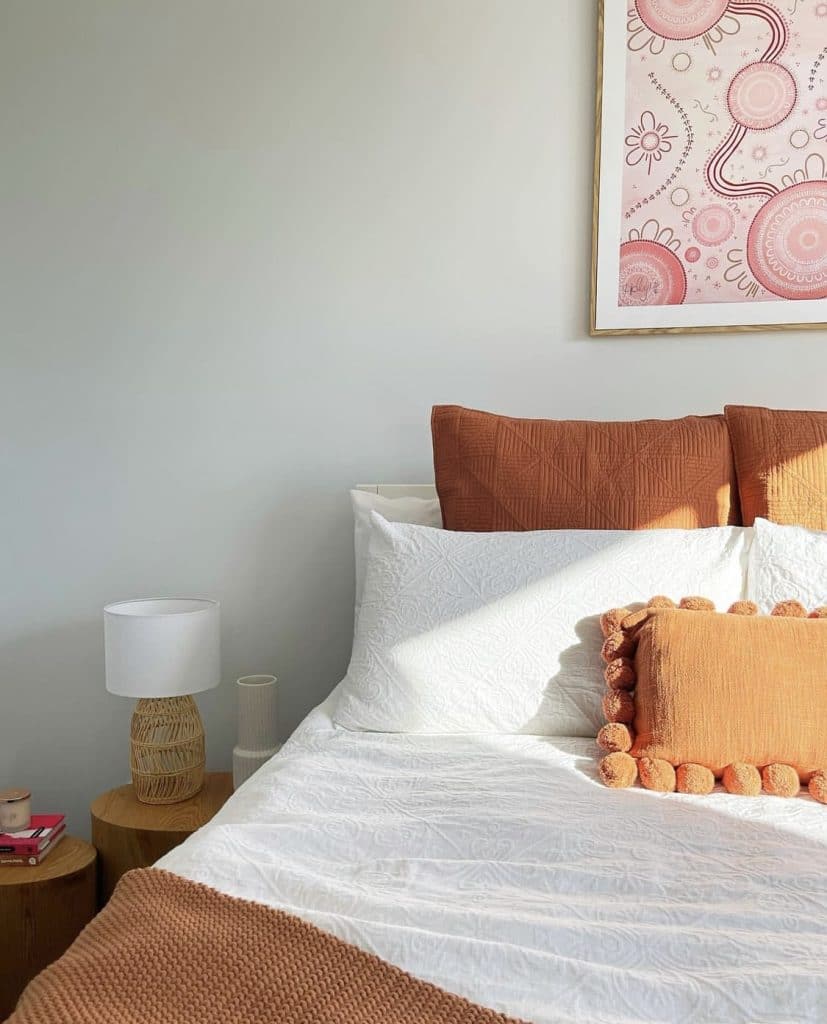 VG: Do you have any sites or groups you'd recommend?
C: Instagram is so helpful we created our page to share with others and learn from them. I also love The Builders Wife on Instagram, the Building with Metro Homes Facebook group and the Building A New Home in Adelaide Facebook group.
You can follow Chloe and Brodie's homebuilding journey on Instagram at@cb.build.