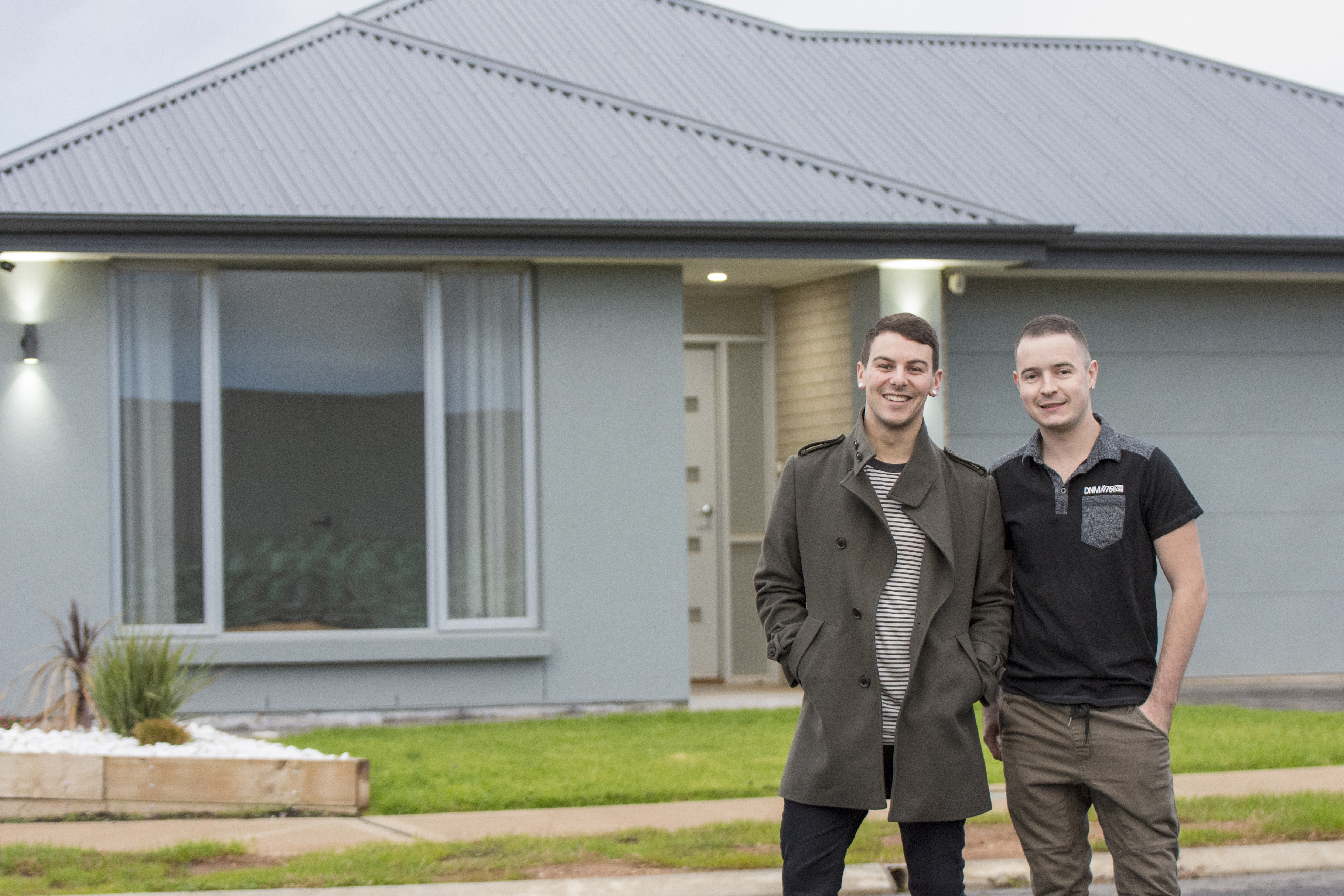 Welcome to Virginia Grove!
Building your first home can be daunting and exciting all at once. We chatted to Jamie and Nathan who have built their dream home at Virginia Grove about the building process, and making Virginia home…
---
What made you guys want to build a brand new home?
After renting a few houses together for roughly four years, we decided to start our own venture. We wanted to build a new home, allowing us to then choose the location, size of land, and have the freedom to choose a suitable floorplan, versus buying established and over time no doubt modifying it to our taste.
Do you have any tips for first home buyers?
Before you build your first home, ensure you prepare a list of non-negotiables that enable you to include up front in the design process. Given the decision process comes around fast, we wanted to make sure our 'bucket list' was completed allowing for any extra finishes, open plan living and natural lighting to name but a few.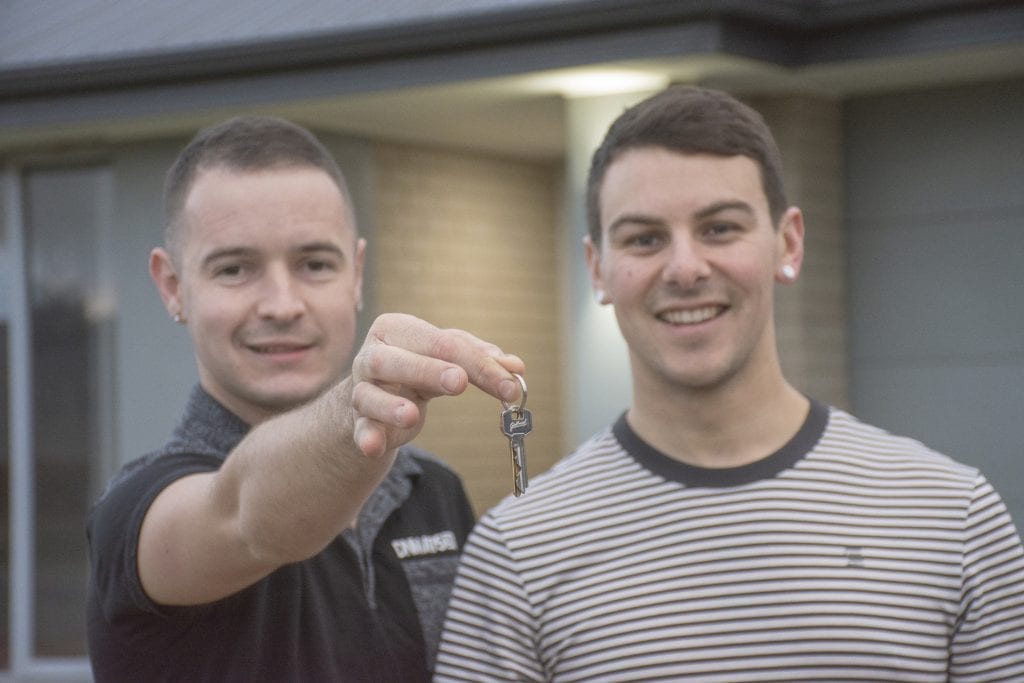 How did the process of your build go?
We found the whole 'building' process pretty smooth, and generally we found it painless and worked together with the builder, however we did have a few delays around the financials/banking process, so the tip or advice would be to find a great Mortgage Broker from the outset to alleviate any issues from arising.
What made you choose Virginia Grove?
After hearing an advertisement on the radio for Virginia Grove we choose to head out there which for us was a little of the unknown, but part of the attraction was the larger blocks available to choose from, walking trails and in essence it really on takes just over 30 minutes from the CBD travel time. Once we saw Virginia Grove we were sold with the area.
What was your favourite part? Did you enjoy the process of selecting the home design that you wanted?
Whilst selecting the home was a great experience being able to create a blank canvas of sorts, it was still somewhat nerve racking for us both. And I guess hoping you made the right decision at the time of selection. We would say the favourite part would have been seeing the progression of the build, and seeing things take shape. We would drive from Onkaparinga Hills to Virginia Grove nearly every week and would be amazed by what our builders had achieved! We were also really lucky as our beautiful neighbours would send us updates when we couldn't drive down.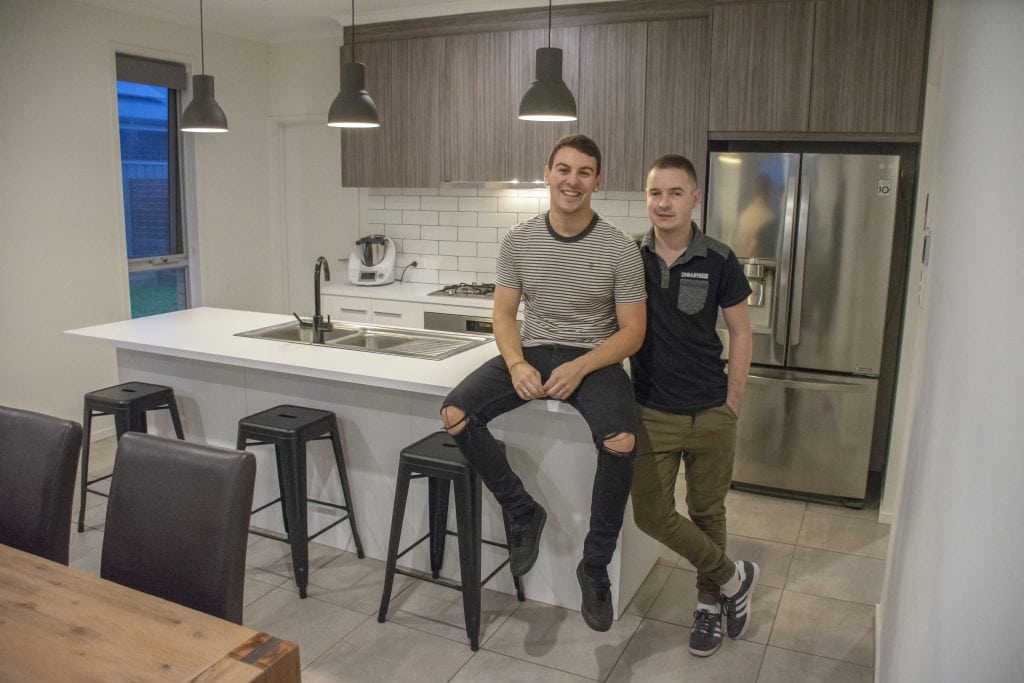 What do you love most about living at Virginia Grove?
We've only been living in Virginia Grove for almost a year now but we are truly loving it with Virginia already feeling like home! The best thing we like about Virginia Grove is the development that already has been completed, and we can't wait to see the surrounding blocks completed over time. You feel like you're in a beautiful secluded suburb with the convenience of having shops only a short distance by drive, or be it walking depending on the mood.
Where are your favourite spots in Virginia?
We absolutely love going to Virginia Nursery and going to the new V Hotel for a great feed or casual drink. Virginia Nursery has plenty of amazing products and plants to browse and buy. It is definitely worth a visit and would encourage people to come for a look.
Where do you work and is the commute from Virginia Grove manageable?
I work at Harbour Town Shopping Centre as full-time Retail Manager, and drive from home but I find the drive easy and stress free which will only get better once the Northern Connector Project is completed ending almost to our front door!
Did you find our sales staff helpful?
The sales team were amazing and we would love to thank Sagar for his guidance and advice, which allowed the decision making process easy from the very start, from finding a suitable block to allowing us to build and achieve what we had always aimed for.
For more information on making Virginia Grove home, please call Odell on 0452 134 626.