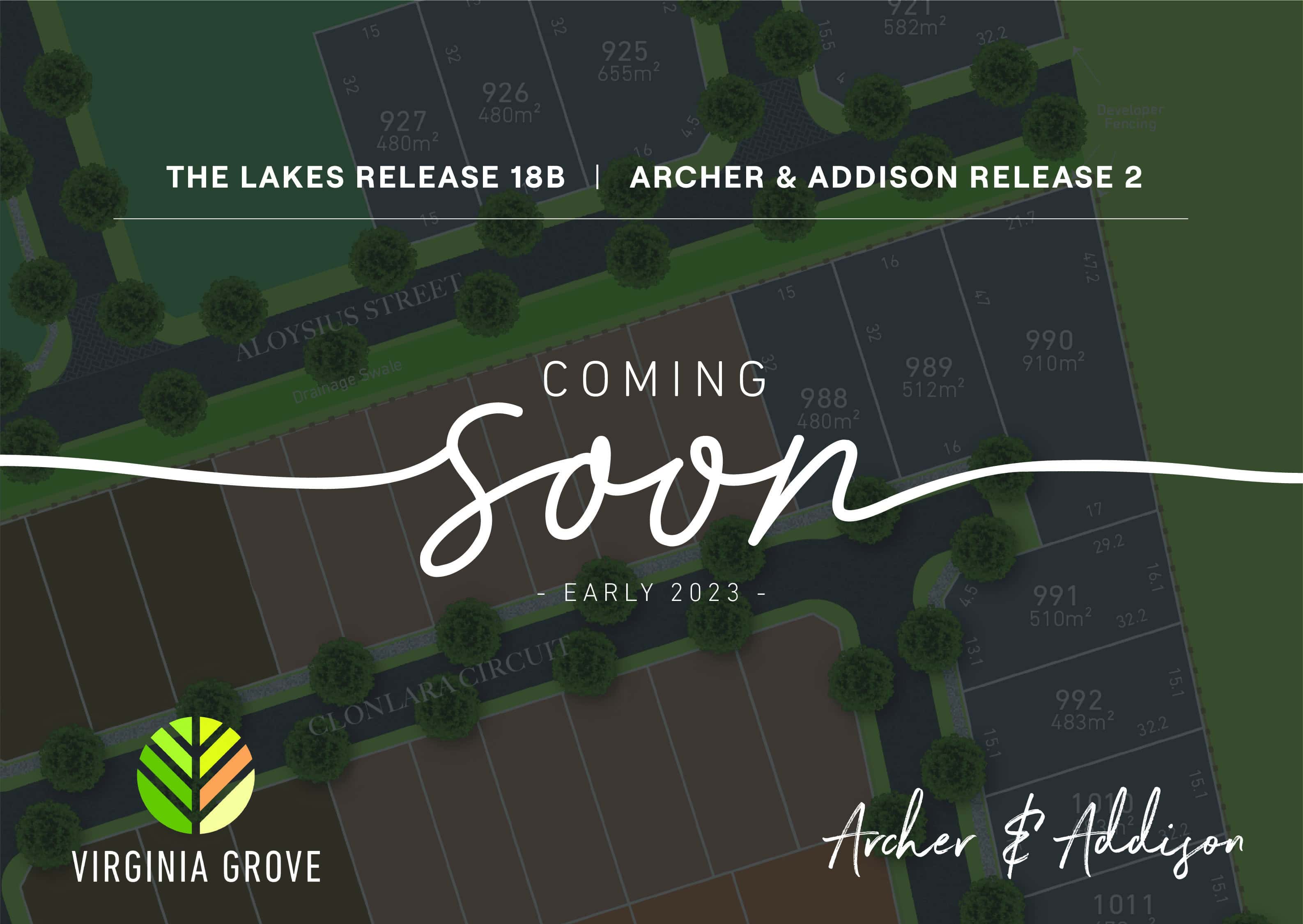 Coming Soon in 2023
As we all get ready for the holidays, we're excited to share some big announcements at Virginia Grove…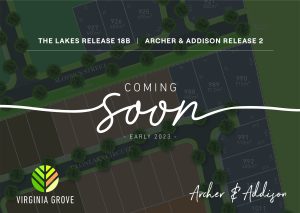 New Land Release
Our team has been busy preparing an exciting new land release for the new year… Our new release at The Lakes 18B will include a range of brand new allotments at this award-winning address. Don't miss your chance to make this exclusive precinct at Virginia Grove home – register your interest for The Lakes Release 18B here.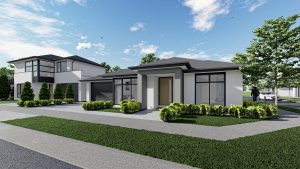 Archer and Addison – Release Two
Due to the success of our  affordable fixed price family homes, Lanser Living will be releasing further Archer and Addison designs at Virginia Grove. These luxurious turnkey homes are currently under construction, and come at a fixed price, Architecturally designed, Archer and Addison both come complete with everything from flooring and paving to fencing and landscaping all compete and ready for you to move into. Learn more about our Archer and Addison homes here, and register for further information on their release at Virginia Grove here.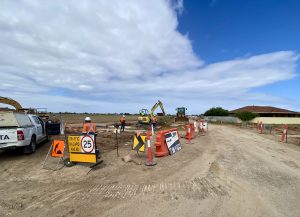 McEvoy Roundabout
Work is progressing at the McEvoy Road roundabout at the intersection of Old Port Wakefield Road and McEvoy Road in Virginia. This roundabout will eventually facilitate a new southern entrance to Virginia Grove via McEvoy Road and the scope of works includes upgrading McEvoy Road with asphalt, and this new entrance to Virginia Grove will provide a more direct route from Virginia Grove to the freeway making commutes to the city even faster. This project is expected to be completed in 2023.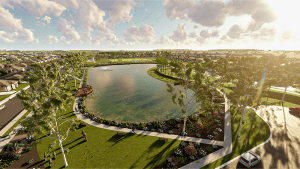 The Lakes at Virginia Grove
Our central lake at Virginia Grove will continue to take shape throughout 2023, as civil works continue into the new year and beyond. Expect to see this lake fill and be drain over the course of the year as it is tested by our contractors and engineers before landscaping is expected to commence towards the end of 2023. Watch this space!
For any queries about Virginia Grove, please contact our team.